Love for good artwork, like brand equity and affinity, is contagious.
Java Monster, a sub-brand of Monster Energy, launched sweepstakes giving 100 lucky customers the chance to win a limited edition mix media print. The coffee drink company reached out to artists Kasey Mahoney and Steve Tipton to create 250 hand embellished panels with 500 different hand-drawn characters. A hand touch to a campaign like this is a great way for brands to add a human element to their voice. A way to create affinity with their audience like any mature brand aspires to do.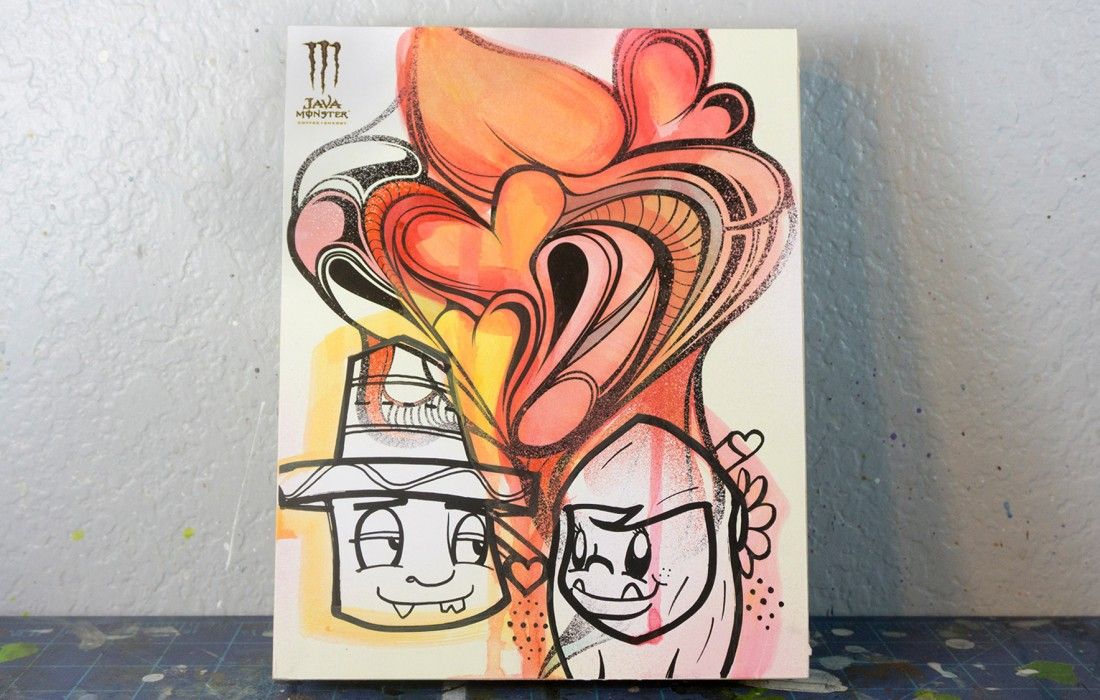 Building brand equity with its customers via a heartfelt and personal art project.
Kasey Mahoney, a Sr. Designer here at MAGNETIC, explains that "the idea behind the work was to create a variety of personalities through illustrating characters to evoke a range of positive and happy emotions. Each piece was then customized with warm colorful washes of watercolor to give variety and texture. In the end, we present a ton of unique art that will bring life to wherever they live."
Mahoney, who is an avid practitioner of passion projects, praises Java Monster for fostering a campaign using local artists and custom work.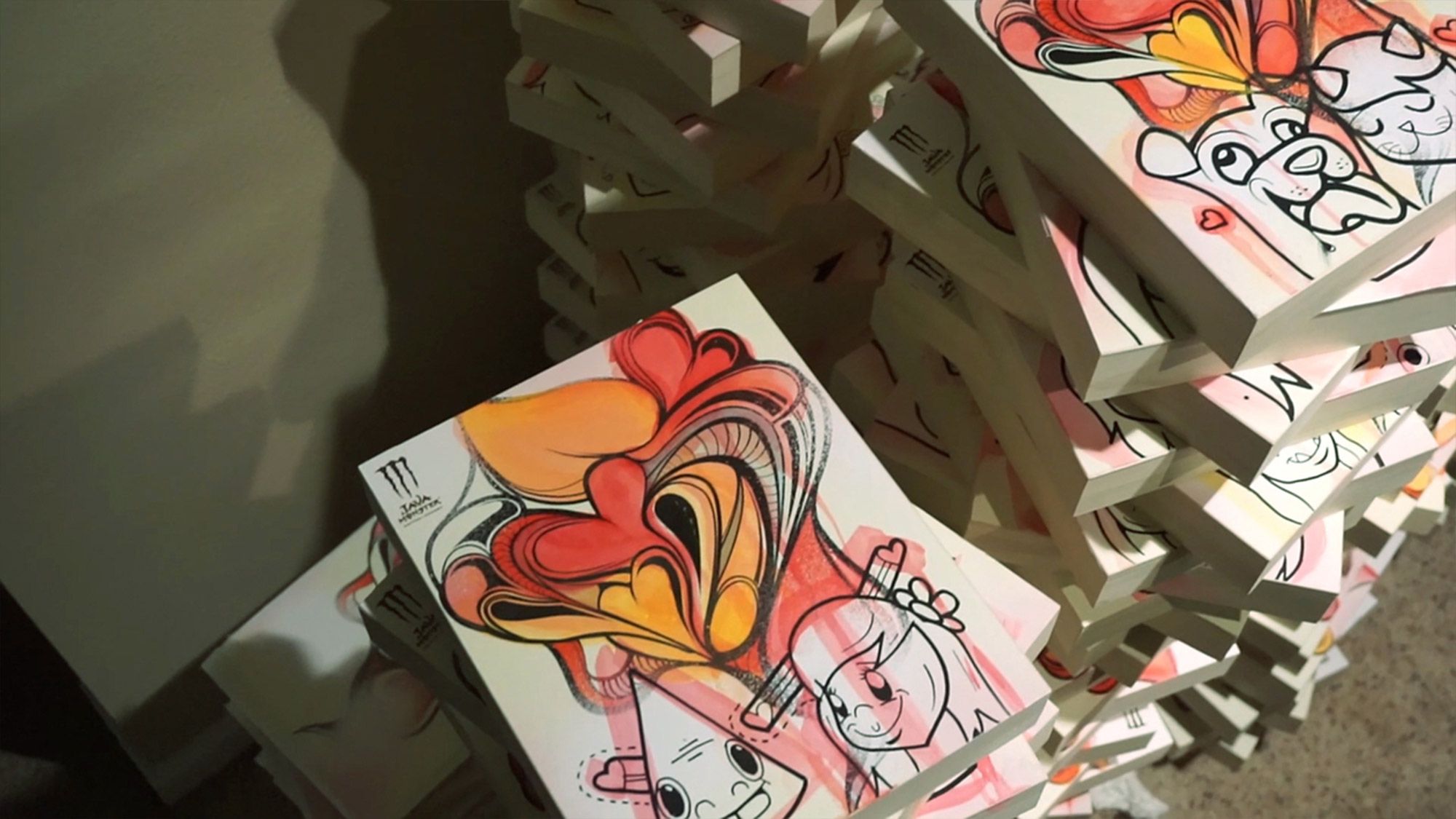 Building brand equity is key for companies large and small
Building brand equity like this is key for companies, especially large ones like Monster Energy. Does it have a direct return for them financially? Not always. But it shows customers a more personal and human side of the brand.
Consumer's appreciate and respond well to heartfelt projects more than you might think.
Too often people assume the worst of large brands because of their massive success and lack of personality. Projects like this one from Java Monster illustrate the power of a personal touch to build brand equity. In turn building long-term, lasting equity the audience won't soon forget.
Take a look behind the scenes at how the pieces were created:
It's pretty obvious when someone's heart is in something. You can tell that these two artists are passionate about what they do. It's not easy making that many art pieces in such a short amount of time. Whoever wins one will undoubtedly appreciate the hard work and passion went into creating it. On that note, nothing says I love you like custom artwork.