Not sure where to start? Or end? Our complete guide will help you understand, strategize, and implement the best practices in community management.
We often talk to our clients about the importance of community management. But we also often find that it's one area that all too easily gets overlooked – in terms of time, budget, and human resources. In general, there's a sense that community management is something that can "wait till later" or that "we'll fit in when we have time".
There's also a sense that community management is mainly about replying to comments on social media. That is part of it, but there's also much more to it. And it makes our digital marketing hearts ache to watch so many engagement and reputation-building opportunities pass by.
To remain competitive in the rapidly growing, global world of digital and content marketing, this is an area that cannot be ignored by brands any longer. So we've put together this guide to help you navigate, plan and implement the best practices in community management.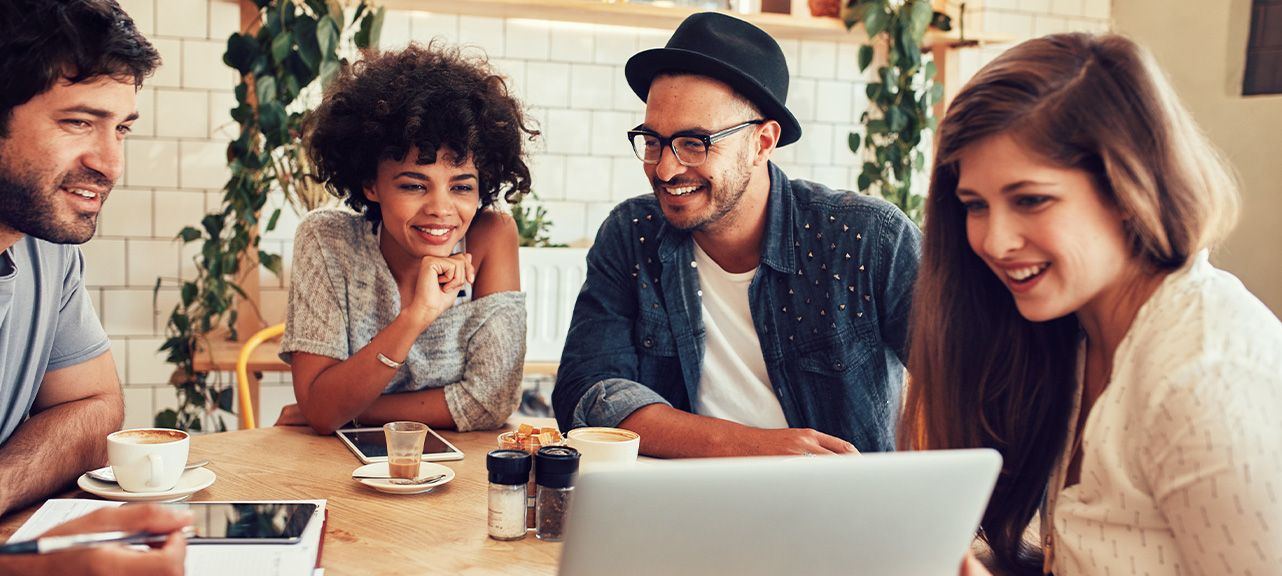 WHAT IS COMMUNITY MANAGEMENT?
Let's start with a basic, broad definition.
Community management is a set of activities or practices that help you build an engaged, loyal, authentic community, both online and offline. The ultimate goal is growth.
The different groups in this community include employees, business partners/vendors, customers, and followers.
Through a variety of communication forms, brands use community management to drive impactful engagement and ensure that the above groups understand the heart of their product or service, and feel a human connection with the business.
An online community can help organizations improve engagement by up to 21%"

– Online Communities: The Benefits And Impacts on Organizations by Vanilla Forums
The digital world, while it has opened up major avenues for connecting online, can also lead to a feeling of disconnect because of the lack of face-to-face interaction. A community management strategy is all about utilizing the marketing benefits of the digisphere without sacrificing the kind of real relationships that build long-term loyalty (and set you apart from the rest).
A brand's social media manager often plays a significant role here, but it's important to understand that community management extends beyond the production, distribution, and analysis of social content. In fact, in the absence of a dedicated community manager, you might find multiple employees from different departments needing to get involved in relevant tasks including social listening, customer service, sales and marketing, and communication.
The digital world, while it has opened up major avenues for connecting online, can also lead to a feeling of disconnect because of the lack of face-to-face interaction. A community management strategy is all about utilizing the marketing benefits of the digisphere without sacrificing the kind of real relationships that build long-term loyalty (and set you apart from the rest).
A brand's social media manager often plays a significant role here, but it's important to understand that community management extends beyond the production, distribution, and analysis of social content. In fact, in the absence of a dedicated community manager, you might find multiple employees from different departments needing to get involved in relevant tasks including social listening, customer service, sales and marketing, and communication.
In Orbit's 2021 Constellation Report, a survey of community builders from 115 different communities found that "a typical community is active across six platforms. This includes some combination of social media like Twitter, a forum like Discourse, a chat platform like Discord or Slack, an events platform, and first-party tools, like mailing lists and in-app messaging."
WHY IS COMMUNITY MANAGEMENT IMPORTANT FOR YOUR BRAND?
What's one of the main reasons people remain loyal to a brand? It's their emotional investment. Sure, price, accessibility, and other elements play a role, but customers will look past these points if there's a deeper connection motivating them to keep coming back.
"66% of branded communities say that the community has had an impact on customer retention." – Online Communities: The Benefits and Impacts on Organizations by Vanilla Forums
We've heard a lot about the need for storytelling and creating an authentic narrative for your business. But it's also essential to carry this narrative across all platforms and channels. This way you can ensure your brand's human voice remains true and strong – and that your target audience remains positively emotionally invested (even if you make mistakes – because, you're human).
In addition, community management allows your brand to:
Build new and existing relationships, and mend any potentially broken relationships by quickly addressing complaints.
Gather feedback and insights into consumer trends, needs and pain points through real conversations. This could spark ideas for new products or marketing campaigns, or simply help you to understand how your consumers feel about your brand.
Increase product awareness and sales.
Offer value beyond products and services.
Develop a network of brand ambassadors, influencers, and affiliates.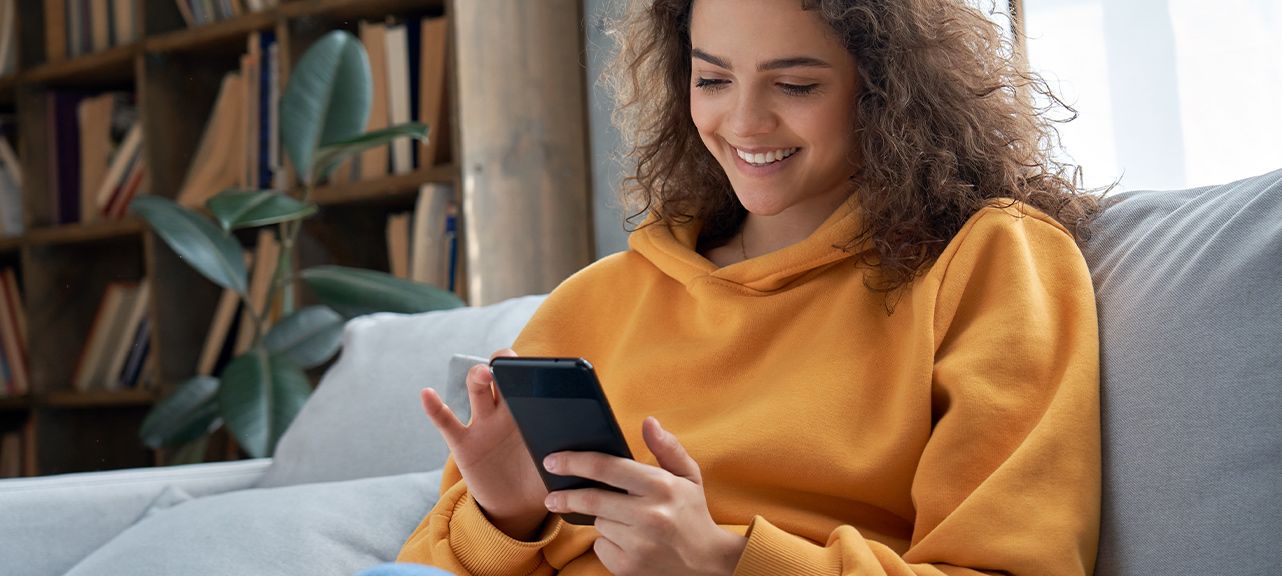 MAIN TYPES OF COMMUNITY MANAGEMENT
To help brands define the focus and value of their business's community management, leading community experts CMX created the SPACE model.
Let's look at each type in more detail:
Customer Support Management
This is all about offering your customers support and building a community that can help answer each other's questions. You could create a group on Facebook, for example, or build a specific forum or community website that caters to discussions and FAQs. Eventually, the forum will collect a significant amount of content and can serve as a resource or knowledge base for users too. Examples include the Apple Support Community or the Acer Community Platform.
Product Ideation, Innovation & Feedback
It's not always easy to accept and invite criticism of your products. However, if you start to view customer feedback as an opportunity to improve your offering and, ultimately, drive sales, then you'll win in more ways than one. Your audience will feel heard, valued, and involved, and you'll most likely end up with a much better product, too. This type of community offers a safe space for customers to share their thoughts through surveys, user testing, and in-person focus groups.
Acquisition & Advocacy
This type of community management entails working together with customers who are already excited about and invested in your brand. Empower them as brand ambassadors or advocates and utilize the power of word of mouth (which has even more power these days thanks to social media) to drive awareness and engagement.
The term brand ambassador can encompass influencers and affiliates, but it's important to bear in mind that these types of people are usually incentivized by commission – not necessarily by genuine enthusiasm for your brand. A true brand ambassador will already be passionate about your product before you even approach them. Your relationship with a brand ambassador should be long-term and can do wonders for a small business looking for growth. For a great example of a brand ambassador program, check out Lululemon.
Content & Contribution
If user-contributed content is the basis of your business, then this type of community management is most relevant to you. Think of Facebook, Airbnb, and Kickstarter. Their offering is a community, where users come together based on a shared passion or need. It's crucial for these types of businesses to hire community managers so that they can monitor the content being uploaded by users.
Read the Genius case study on CMX for inspiring insight into the power of a community engagement strategy for a distributed content business. As community growth platform Orbit states, the future of content is distributed.
Community Engagement Manager
This category can be divided up into external and internal engagement. For both, the aim is to offer your audience or team a place where they can come together and experience a feeling of belonging. You want to drive a stronger connection with your brand through one-on-one relationships. This is where social media management (external engagement) does play a major role.
Other ways of building communities in this category include hosting events or creating a club that resonates with your consumers' interests. Don't overlook the importance of internal engagement, especially as many companies are adopting remote working as the norm. Boosting the morale and happiness of your employees goes a long way in helping your business thrive.
One of the easiest ways to connect team members is by using a platform like Slack, which facilitates online communication. You could also put one person, or a team, in charge of arranging specific days or events for team-building. The focus here also extends to suppliers, vendors and partners.
COMMUNITY MANAGEMENT STRATEGY
Before you get to the daily management of your community, you need a strategy. The following tips can help you to define and implement your strategy.
Decide on resources and budget
Managing a community doesn't have to be expensive, but it's also not free. You need to take into account staff costs, platform subscriptions and development, influencers (more on this below), events, competition prizes, and so on. How much can you afford to spend on community management each month? This will largely dictate how expansive your strategy can be.
Analyze your audience
Whether you have an existing community or not, you should set aside time to look at (and update when necessary) your audience demographics, behaviors, aspirations, and desires. This involves data analysis, social listening, surveys, and live interviews.
Outline your influencer or brand ambassador program
Look at your budget and decide how much you can set aside per month or quarter for working with digital personalities. You can either offer to remunerate them with money or products/services. The cost of influencers depends on how much, well, the influence they have – micro-influencers have between 10,000 to 50,000 followers, whereas macro influencers have 500,000 to 1 million followers.
These days, nano influencers (1,000 to 10,000 followers) are also popular for their targeted, loyal audience. If you'd like to go the affiliate route, reach out to relevant website or blog owners and ask if they'll share and promote your content/product/service. In return, you could give them a percentage of any sales that come directly from their marketing efforts.
Brand ambassadors are more formally recognized representatives of your brand. They'll often agree to promote your brand in exchange for recognition and free products. Nano and micro-influencers can fall into this category. If your brand is relatively new, just bear in mind that it might be difficult at first to find people to exclusively represent your product.
For all of the above, part of your strategy should be to ensure they help grow your external links. Link building is important for improving your website's domain authority. Also, it's a good idea to put some sort of formal contract or written agreement in place to ensure expectations on both sides are met.
Define your community concept
If you're starting a new community, ask and answer these questions:
What is the community about and who is it for? Your audience analysis can help here.
What type of community is this and what is its purpose? For example, a runner's club for an athleisure brand to build a network of brand ambassadors.
Where will you be managing the community? For example, a Facebook Group or a website forum.
What will happen in your community? Will you share a blog or video content, start healthy debates, and ask for feedback on products?
Create an action plan
Define your team's roles and responsibilities, and create goals and deliverables – we recommend creating broad goals for the year and then breaking these down into quarterly, and then even further into monthly and daily. Day-to-day community management tasks can be as granular as:
Personally invite five new members to join the community
Send out an email reminder about live chat
Respond to customer queries
Start a "Fun Friday" discussion
Get five new external links
Decide what success looks like and measure results
Each different type of community management might have its own set of metrics in terms of measuring success. For example, in product communities, you might measure success by the number of new products developed or customer satisfaction; whereas for an engagement community, success could lie in the number of conversions or member signups. Brainstorm and set specific goals so that you can track results. These are a few of the most commonly tracked metrics:
Number of active members per month
Event attendance
Positive reviews or testimonials
Follower count
Online sales
Qualified leads
Website page views
Click-through rate
Number of positive mentions your brand is receiving online
Sense of community (you can measure this through a survey)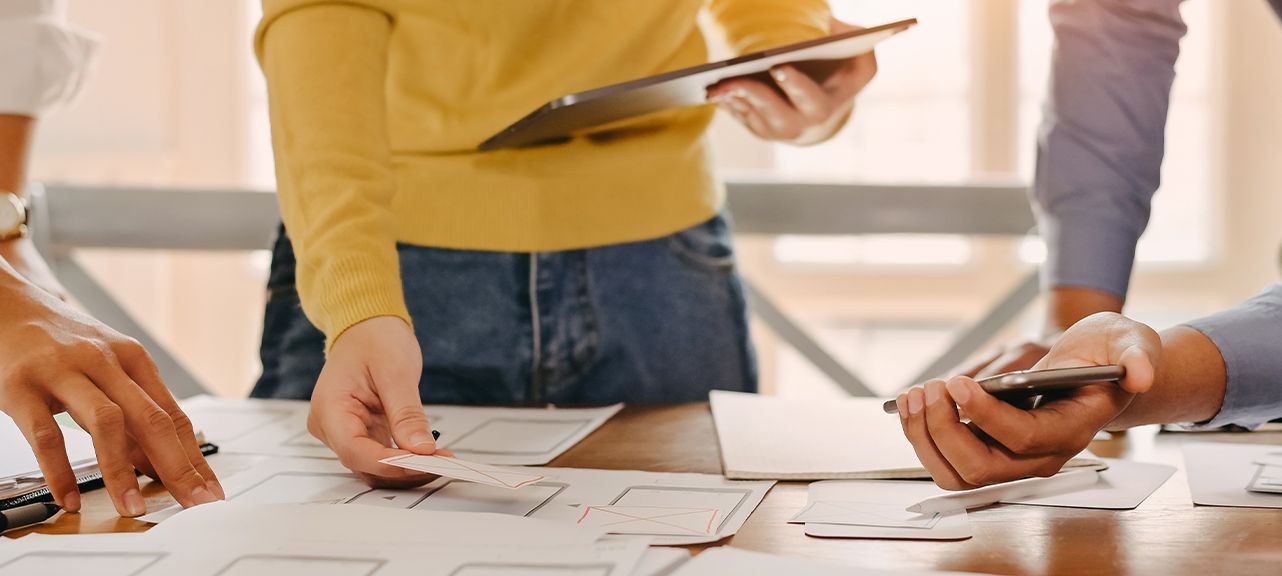 COMMUNITY MANAGEMENT BEST PRACTICES
Next, you need to ensure your strategy stays on track. Here are a few guidelines:
Set community rules
Create a written list of guidelines for members so they have a clear understanding of what kind of behavior is and isn't allowed within the community – and what the consequences are for breaking the rules. This can be published on your forum or social media channel. As your community grows and evolves, remember to update the rules as necessary.
Keep the community positive and alive
Check-in regularly to monitor your community. Ensure the guidelines are being followed and moderate comments where necessary. You have the power to ensure the conversation is steered in the best, most positive direction. If activity slows down, you can ask questions to inspire people to react and share their thoughts. Remember, people love to be asked their opinion. Ideally, you should engage with every individual who takes the time to interact with your posts.

Employ social listening
Tap into customer conversations in real-time by utilizing social listening tools (see recommendations below). This entails monitoring comments, posts, and mentions (or even images) of your brand across online media. You're scanning with intent: the aim is to engage with those who are mentioning your brand off-platform to draw them away from competitors and across to your community; to respond to any negative comments, and to build links through activities like participating in online forums and commenting on blogs. This not only proves valuable for market research but assists with brand reputation management. If you spot a negative comment related specifically to your brand, the quicker you respond the better. This will help prevent the situation from escalating.
"90% of customers rate an 'immediate' response as essential or very important when they have a customer service question. 60% of customers define "immediate" as 10 minutes or less."
– HubSpot Research
Remember that, on social media, the customer's comment, as well as your response is public (unless you request that they send you a DM) so it's imperative to stay professional and friendly – even if you feel the feedback is unjustified.

PRO TIP:
If you're making use of social listening tools, don't only search for your brand name. Also include searches for product names and branded hashtags, as well as your competitors.

Remain authentic and human
This includes having manners, showing gratitude, being inclusive, and just being real. Life is not a perfect Instagram feed and your community members will appreciate feeling understood. To add that extra touch, your community manager could go by their real name on social media – this will make all the difference in helping members feel they are talking to a human being.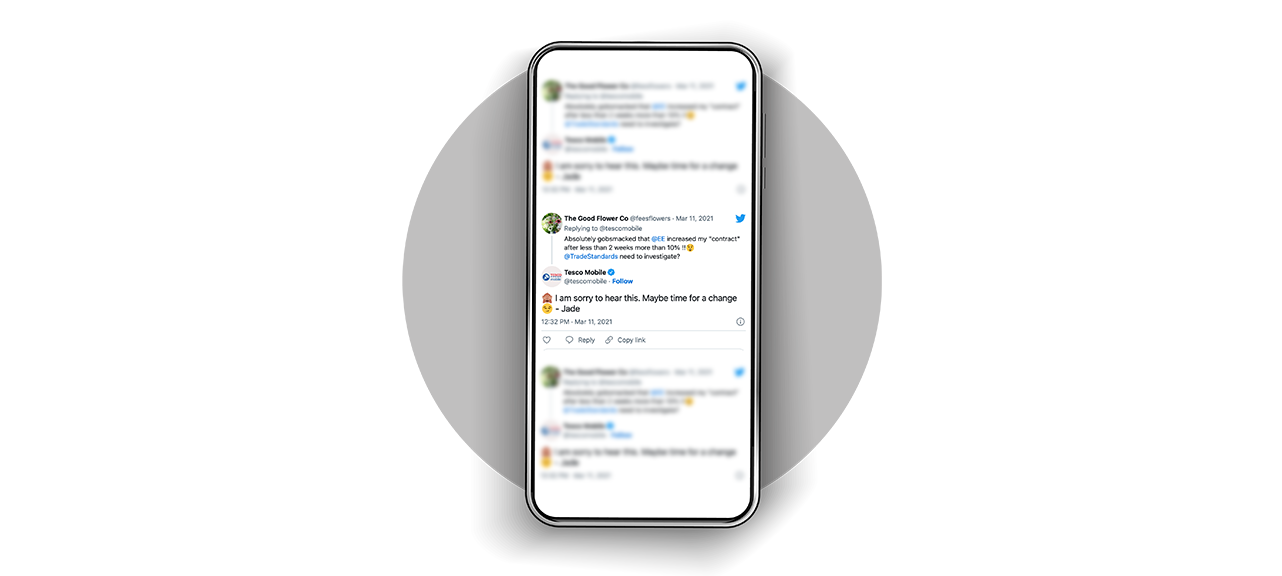 Maintain your brand voice
Similarly to remaining authentic, keeping a consistent tone and engagement style across all communication channels ensures people can always identify and relate to your brand's personality and direction. If you have several team members collaborating on community management, hold a workshop and create a style guide that they can refer back to when necessary.
Offer consistent, timely, value-adding content
Especially on social media, you need a consistent and regular presence to build and maintain community. Create a content calendar in advance so that you have at least one month of content ready to go ahead of time. This way you can give more thought to what and when you're going to share certain blogs, competitions, or other types of content. That said, you also need to remain flexible so you can react timeously to any relevant news or trends that may pop up.
Tom Holland is snapped on social media wearing a T-shirt with your brand on it? You can't prep for this type of PR exposure in advance but you also don't want to miss the opportunity to use it to your advantage. Think quick.

Be innovative in your ways of engaging
This becomes easier as your community management strategy starts to develop because you'll start to engage more regularly with your audience and you can ask them for feedback on what type of content they'd like to see. Keep things interesting and diverse by changing up the ways in which you engage with members. Host fun competitions, share quizzes, or arrange events/webinars. Continue to add fresh new resources like educational videos.
DIFFERENT TYPES OF COMMUNITY MANAGERS
The first question you may ask is what's the difference between a social media manager and a community manager? Simply put, the community manager's role is broader.
A social media manager
A social media manager is primarily responsible for planning, creating (copy and/or design), and publishing social media content. They might also be involved in strategy and analytics.
A community manager
A community manager focuses on building and engaging with your community, answering queries and complaints, managing influencers and PR/media contacts, organizing events, and collecting feedback. They also analyze results and, importantly, understand how to effectively empathize and lead your community.
These roles are closely related to each other and, depending on how your business is set up, you may ask one person to carry out both roles. Or, as we mentioned at the beginning of this article, you may need to delegate different parts of the job to multiple people in the company.
To decide what role you need a community manager to play, it's a good idea to analyze what your top priorities are.
Consider the difference between the following two types of roles:
Brand-focused community manager: the ultimate brand ambassador; a more creative role that's closely integrated with the brand's marketing or content team and focuses on increasing engagement, driving conversations, and maintaining the brand's voice and values.
Customer service-focused community manager: helps to solve customer queries and complaints by regularly liaising with the technical, sales, and distribution departments; generally follows a script and could assist with creating customer service bots.
If you plan to merge all social and community manager responsibilities into one role, you'll need an extremely well-rounded team member who is able to juggle being highly creative, organized, analytical, personable, and a proactive problem solver.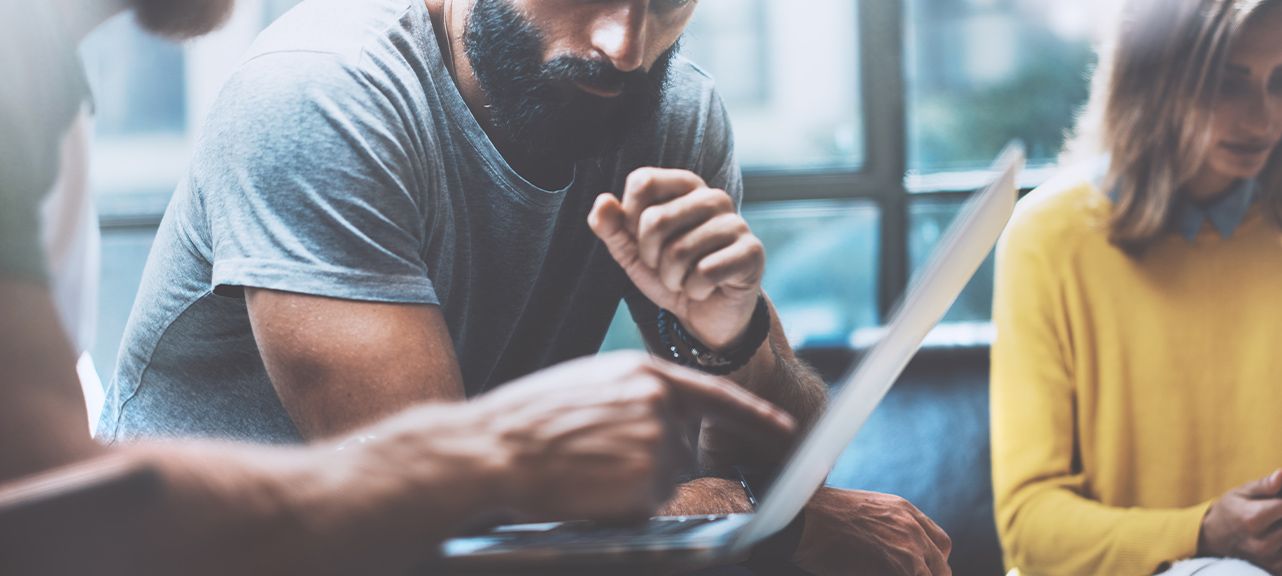 COMMUNITY MANAGEMENT TOOLS
Say goodbye to Excel spreadsheets and manual social post uploads. These days, there are a host of online tools – many of which offer free versions – that can help your social and community management process become more efficient and streamlined.
There are a multitude of options out there, so it can be overwhelming trying to choose which ones to use.
"A typical community team is already using 13 apps, and they're looking to try three more in the next year" – Orbit's Constellation Report
Below, we've rounded up a few of our favorites, with a short description to help you decide which one(s) best suit your needs:
Content and Social Media Tools for Community Management:
CRM Solution for Community Management:
HubSpot: Lets you integrate marketing, sales, content management and customer service functions in one platform. Helps you to generate leads and segment your customers or community members into different groups so you can communicate with them on a more personalized level.
Email nurturing and landing pages:
Mailchimp: Super easy to use for creating newsletters, email workflows and landing pages. The drag and drop templates make this platform a breeze. Hubspot (above) also offers this functionality but Mailchimp is a more affordable option for smaller businesses.
HubSpot: Lets you integrate marketing, sales, content management and customer service functions in one platform. Helps you to generate leads and segment your customers or community members into different groups so you can communicate with them on a more personalized level.
Community forums:
Vanilla Forums: Helps you to improve customer experience. Ideal for the "support" community management model. Check out the Acer case study on the Vanilla Forums website.
Surveys:
Google Surveys: Free, basic survey service that can be easily created and shared.
Survey Monkey: Start with the free version until you get the hang of it or you need to move beyond the 10-question-per-survey threshold.
Brand ambassador management:
Ambassify: Encourages your business to turn employees into active advocates, and also helps you to search for new advocates. Streamlines the content sharing process making it easy for ambassadors.
BrandBassador: Has a comprehensive education hub to help you activate and get the most out of your ambassador program.
Internal community:
Glint: They call themselves a "people success platform". A great option for larger organizations that are looking to improve and measure employee engagement, and build a diverse, inclusive workplace.
Reporting:
Dashthis: Social media platforms like Instagram and Facebook include basic analytics, and Google Analytics is also a regularly used free analytics tool. However, if you need to pull together a lot of data and want to ensure it looks neat and professional, consider a platform like Dash This, which offers a complete community management report dashboard. This automates the data gathering for you from multiple different sources.
COMMUNITY MANAGEMENT TEMPLATES
View an example of Magnetic Creative's quarterly content strategy template to see how we connect content planning with community management insights and influencer engagement. This helps to ensure we have a quarterly plan in place with all content, campaigns, and promotions effectively integrated for an effective strategy designed to engage communities.
Hubspot provides a toolkit of free community management templates. This set includes a community member journey map, community member profile template, and community launch to-do list.
Community Consultancy Feverbee offers an extremely detailed community strategy project plan template. This shows how they plan and implement a full community strategy for clients, so parts of it might not be relevant to you. But it offers valuable insight and guidance into all the steps involved if you're planning a comprehensive community management strategy for a large enterprise.
Find out how Magnetic Creative can help your brand with digital engagement, and feel free to Get in Touch with us if you have any questions.