Consider for a moment the trade show experience from the other side of the booth. Cast adrift in a sea of displays and giveaways, trade show attendees are often overwhelmed by information.
With so much clutter on a trade show floor, the million-dollar question is, what can exhibitors do to nab eyeballs, pique curiosity, and ultimately generate new leads?
It all begins with planning your trade show booth experience.
Because your exhibit is your first line of communication with prospects at a trade show, it's critical to make the most of your designated patch o' floor.
With that in mind, here are 5 trade show planning tips for executing a remarkable exhibit.
1. Treat Your Trade Show Booth Like a Billboard
Don't you get a kick out of billboards with teeny tiny copy, detailing each minor aspect of a product or service? By the time you'd finish reading, you'd be five miles down the road. Trade show booths are the same way.
Whether your trade show booth employs a pithy statement, provocative question, or arresting image, it must communicate a simple message quickly. Otherwise, attendees will discount your company and keep on walking. See below for examples of well planned, and well executed trade show booths: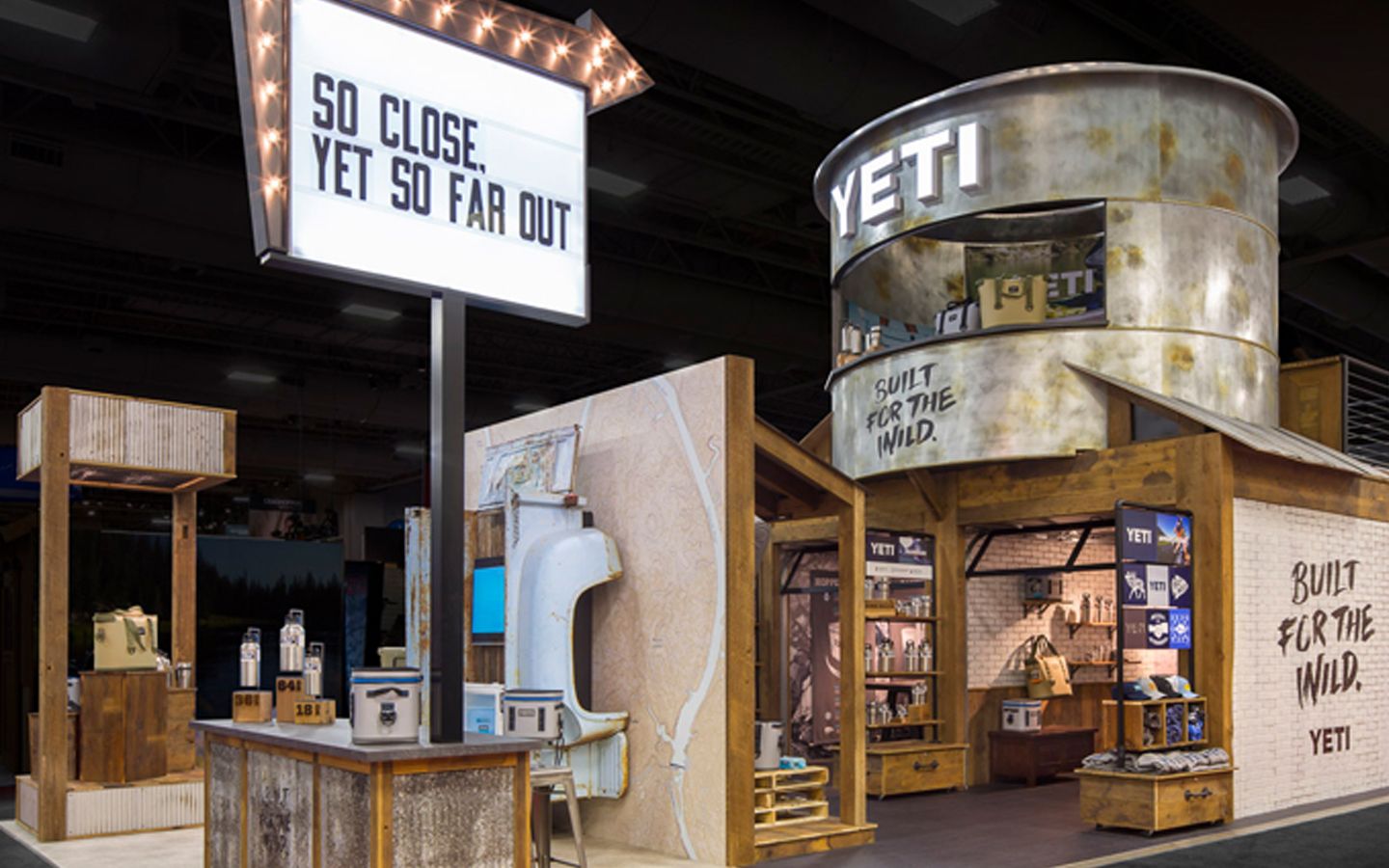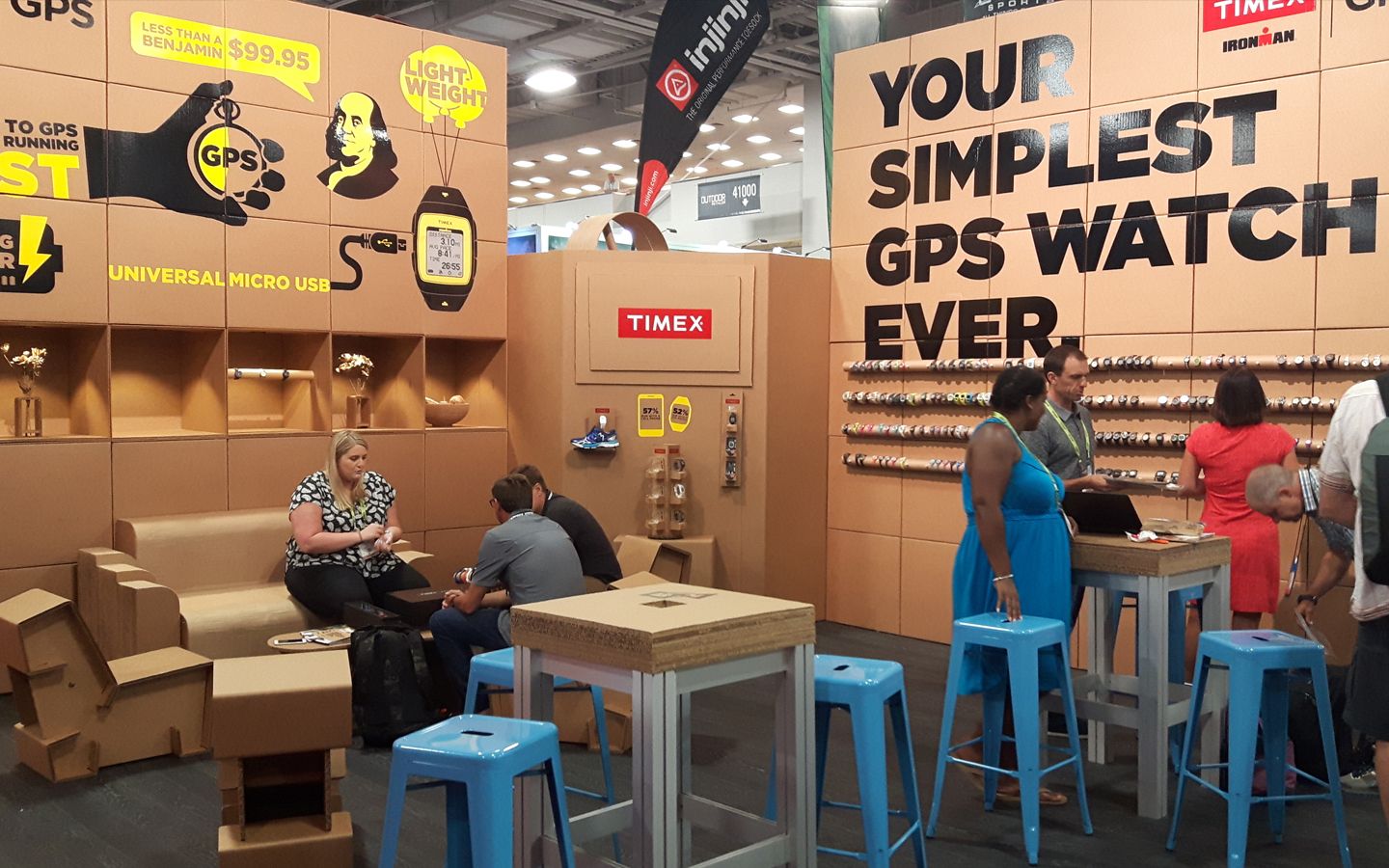 2. Choose Your Trade Show Giveaway Carefully
Old hat as they may be, giveaways are part of the trade show culture. But before you go dropping your hard-earned cash on branded pens, cups, and keychains, let's explore two traits every trade show giveaway should possess.
Your trade show giveaway needs to be cost effective
Sure, handing out fitness trackers to each passerby will make your booth popular, but for most companies, that's too expensive. Stick within your budget, go for quality over quantity, and dish out swag sparingly. Consider asking visitors to fill out a survey or provide an email in exchange for your item.
Trade Show giveaways need to have sufficient shelf life
If someone goes home and stuffs the swag in a drawer, it has failed. By offering something practical that will be used over a period of time, you'll live on long after you leave the trade show.

For example, tote bags are great trade show giveaways because they have long shelf lives, are low cost, and provide a broad canvas for branding. Involving your creative design team early in the trade show planning process always produces better results.
Related Reading:
Content Audit: Automate Your Website Evaluation [Video + Free Template]
While the above tote bag works well as a giveaway on its own, the below image illustrates the branding experience unfolding once the bag contents are introduced.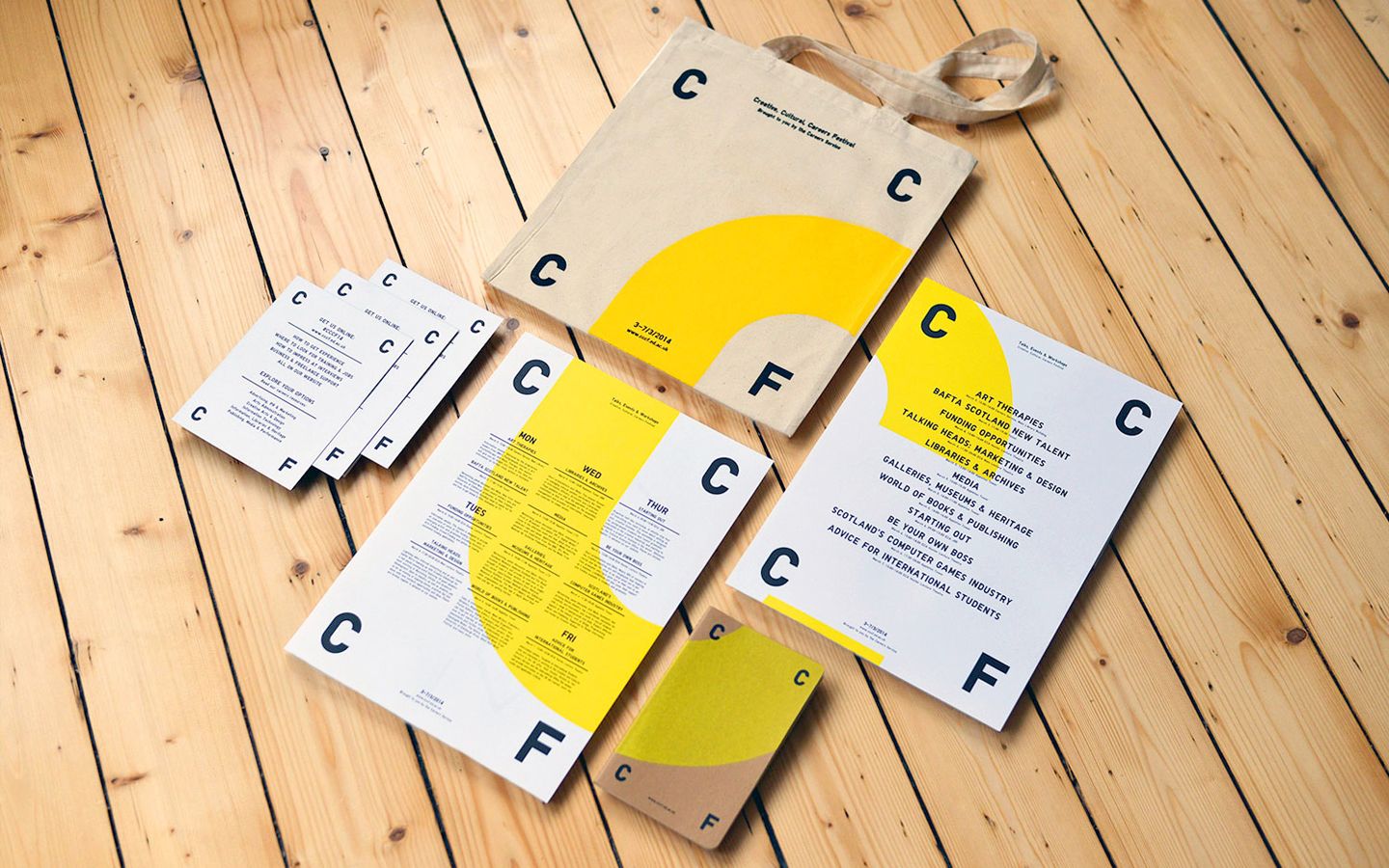 Side note. Have your sales or account people engage visitors by letting them hand out giveaways. Prospects are more likely to get in touch when they know who's on the other end of the line.
3. Generate Buzz during the Trade Show
A line stretching out the door of a restaurant generally means they're cooking up something good. The same could be said for trade show booths.
When people see traffic at your booth, they become curious. Invite friends and family, bring extra employees, do whatever you need to do to make your booth look busy. Once you've drawn a crowd, entice visitors to come back later by hosting hourly drawings and contests.
Digital buzz is equally important.
Begin plugging your exhibit via inbound content, social media, or both in the weeks leading up to the event. Use branded hashtags, answer questions, tease giveaways. More so than buzz, it's intrigue you're after.
Check out some of the work we did for FUGOO's Go Anywhere Speaker before launching at the Consumer Electronics Show a few years ago. And if you haven't attended before, here're some ideas of what to expect at CES 2017.
Related Reading:
Sizzle Video Marketing – Extend Your Budget, Reach & Impact
4. Plan for an Interactive Trade Show Experience
Give people something to do, and they will stay. When people stay, a crowd will form. Considering the previous point, this is good stuff.
Planning an interactive exhibit is easier for some brands than others.
Consider Finch Shift, a VR accessories brand. To provide an interactive experience, all they need to do is let visitors demo their intriguing products. Not all booths have super entertaining products at their disposal.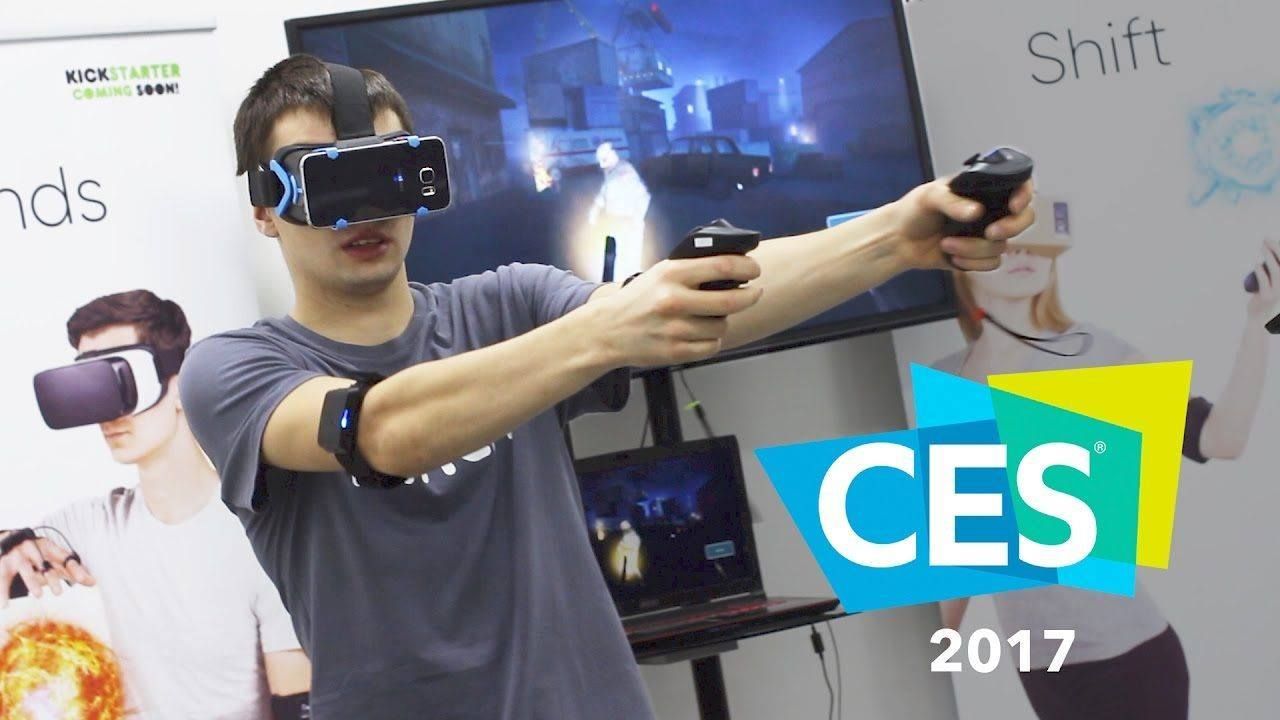 On the other end of the spectrum, there's Charity: Water, a not-for-profit organization that provides clean drinking water to people in developing nations. They make their exhibit interactive by asking trade show attendees to walk two 40lb jugs of water across a 50-yard platform - a small taste of what people in developing countries experience on a daily basis.
This certainly beats a product sample.
5. Plan an Extraordinary Trade Show Experience
This point is as important as it is vague. If your trade show booth doesn't set you apart from the other exhibits, you're underselling your company. Ponder your brand's purpose. Then ponder some more. Then make that purpose abundantly clear at your trade show booth.
Planning a trade show experience that reflects the values of your brand, the reason you do what you do - now that's extraordinary.
That's what will make people stop and think to themselves… I think I wanna learn more about these guys.
Executing an extraordinary exhibit, however, is easier said than done. But we're here to help. Check out this trade show checklist we put together for more exclusive tips on exhibit execution and post-event follow up.
What's Your Trade Show Planning Strategy?
Are you a trade show veteran? A young gun setting out to dominate your next exhibit? We want to hear from you.
Fill us in on your trade show planning strategy or throw us 300 questions. We're up for either.
Just holler at us in the comments section below.